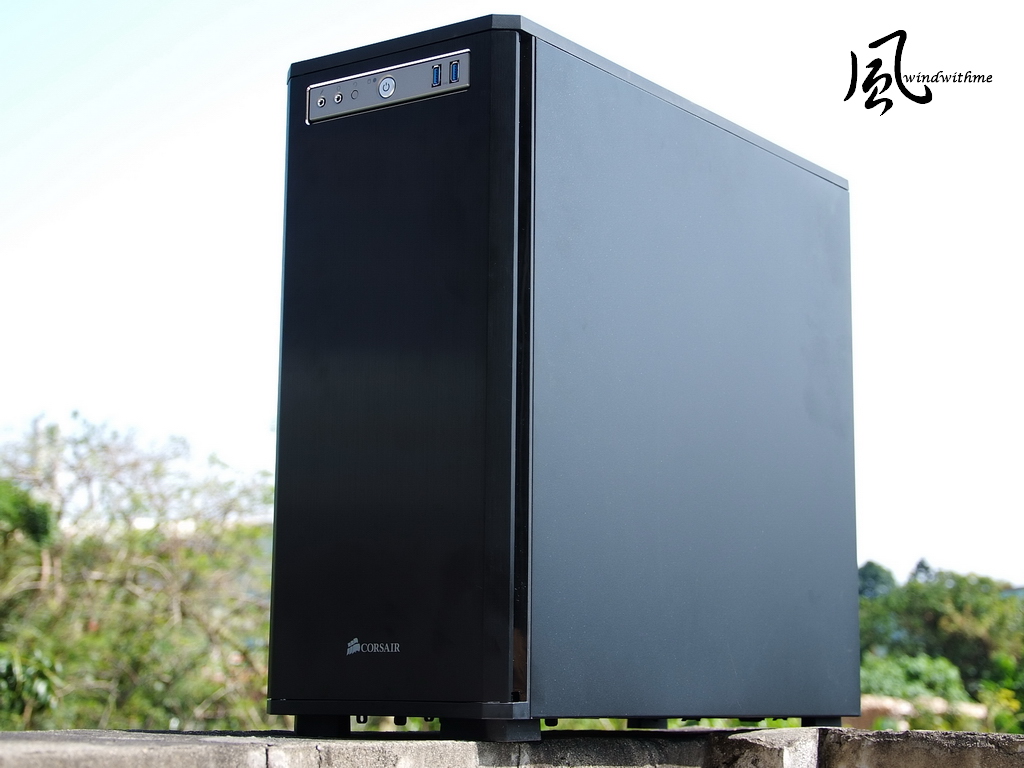 CORSAIR USA is very aggressive in several hardware fields besides excellent memory performance.
In the beginning, they started from mid-end to hi-end Power Supply and SSD.
These couple years, they also launched Case, Cooling System, Audio and Vengeance Gaming (Mice/Keyboard/Headset).
It reminds me about CORSIAR Dream PC concept in Computex few years ago is in his steps.
This time, I would like to share their Case. CORSAIR most entry is Carbide Series.
Next is Graphite Series which emphasizing VGA and last is hi-end Obsidian Series.
Obsidian Series most hi-end one is 800D. I remember it's been launching for over 2 years.
After then, they launched smaller and cheaper version, 650D supporting fromt USB 3.0 interface.
Early this year, they launched another cheaper version, 550D.
First of all, let's look at 550D packing. It's thicker material and simple design.
Case Front Left Side
Size is 20.9 x 8.7 x 19.5 inches, 53 x 22 x 50cm
The dimension is mid-tower chassis. It's made from stamped steel and brushed aluminum.
Case Front Right Side
Basically, 800D and 650D outlook are similar. 550D is different design style.
The front panel can be opened from both sides. It's my first time to see this kind of design.
The front and side panels are fully lined with sound-damping material.
Left side panel can install two 12 or 14cm fans. It has magnetic filter for easy cleaning.
This design can enhance inner cooling or install water-cooler radiator.
Opening the front panel, you can see, from left, the foam in back of it.
Upper right part supports front I/O and four 5.25 device slots.
Below are two 12cm system fans. This part also equips foam and filter.
Air flow is initialing by lower holes.
Front I/O is the top side. For most users who put chassis under table are very convenient.
From left side, mic, earphone, Reset, HDD LED, Power and two USB 3.0 ports.
This area is silver metal texture. It's white LED which is not dazzling and suitable for night.
Top back side also can mount two 12 or 14cm fans.
It's filter inside. Users can install additional system fans or water cooler radiator.