On the high end notebook market, it's all about Ultrabook in the past year.
Focus on thin & light with mobility, the price is higher than regular notebooks.
In fact, the high end notebooks still have another direction, it's the pursuit of higher performance and big display design products.
Gaming notebook market is not so popular in Taiwan, only few brand still working on this field, like Dell/Alienware, MSI Gaming and ASUS ROG series, it's all high-end level in the market.
Right now MSI notebook comes with 4 series, the Gaming series was for high-end users and gives different segmentation for the market.
Only Gaming series goes with high performance, high SPEC., high quality audio/video enjoyment, it's a niche product line in the market.
This time I would like to share the latest MSI Gaming notebook with top level SPEC., it's GT70 0NE.
MSI did not focus on Ultrabook like many other brands. They pay more attention on the Gaming series.
This kind of marketing strategy is quite difference, this type of laptop is more suitable for small living space or high performance notebooks demanding market.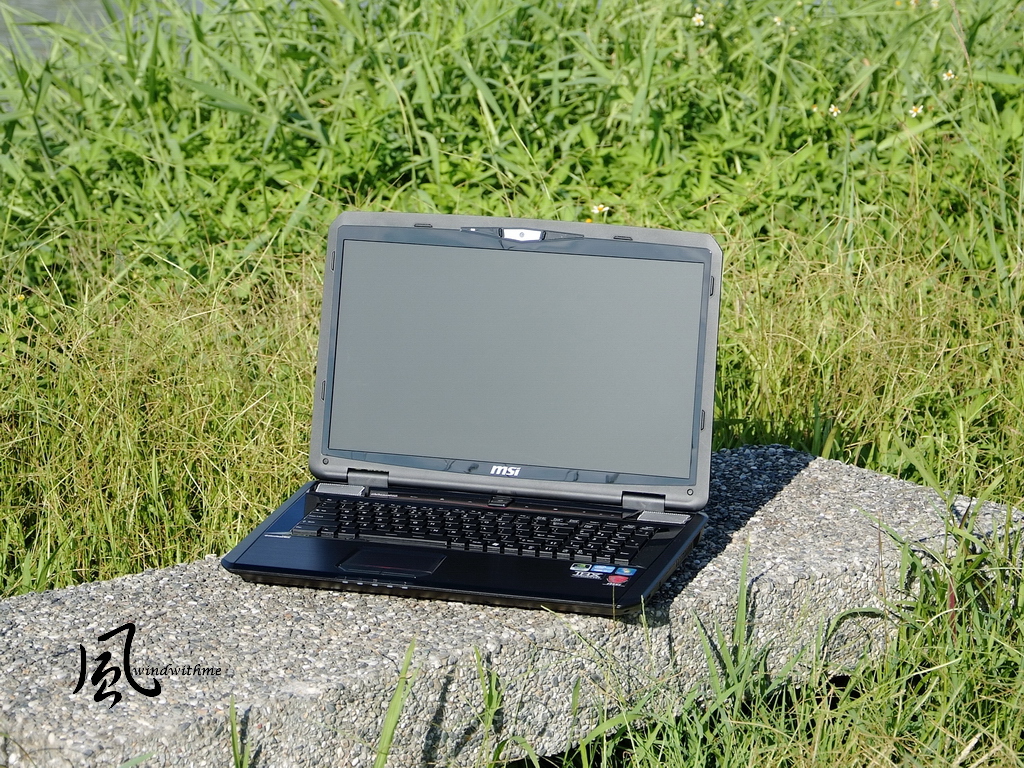 GT70 outlooks overview, just little differences compare with their GT60, GT70 used big surface cover with brushed metallic aluminum material,
the frame used plastic matted material, the whole design looks more low key and solid design style.
Built on Intel Ivy Bridge platform, not only performance enhancement, but also get better layout and material enhancement.
The MSI logo on the middle of cover will shows white light since system boot up. The dimension of GT70 is 428 x 288 x 55 mm.
Adaptor was made by Delta, the quality should be good.
The bottom comes with 4 robber pad for stand, apply adaptor protection and enhance the thermal.
The bundled mouse is good on specific pointing position, the design and quality looks good. the red line will light up with orange/red color when you are using it.
It will be more friendly for big hand users if the mouse size could be bigger.
On the bottom of the laptop, use 5 soft pad for stand on 4 corners.
Left down side is battery bay, another side is CPU, HDD, DDR3 and thermal module.
DDR3 comes with 4 DIMM, up to 32GB support, this GT70 comes with 4GB x4 total 16GB.
On the bottom there is the subwoofer of the 2.1 channel speakers, it's few special design on notebooks, this could enhanced more of the bass sound quality.
The battery comes with 9 cell 7800mAh, the larger capacity could apply the longer battery life.
C side placement.
The palm rest side also use brushed metallic aluminum material, feels better quality when use it.
Keyboard size is the same as desktop regular keyboard, it's more convenient that comes with numerical keys.