A cat was almost robbed of its advent calendar because he had no ID to claim the festive treat from postal staff.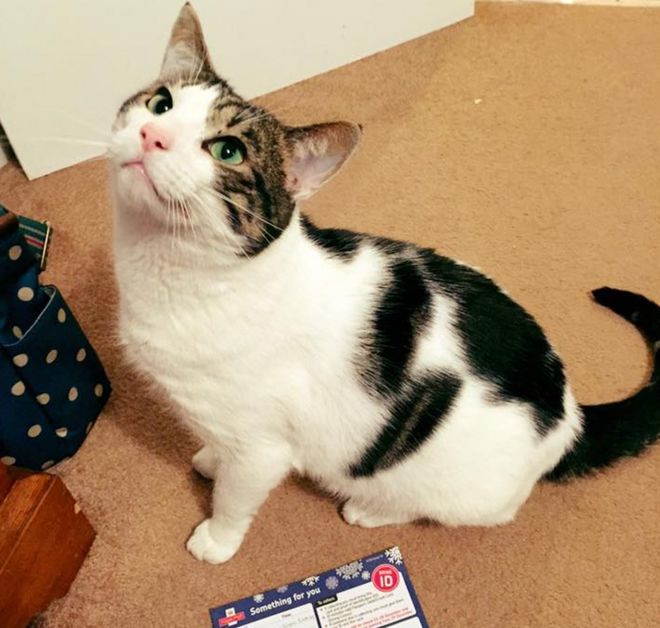 Brittany Maher-Kirk, 27, from Kentish Town, north London, missed the delivery of the Christmas countdown, sent by her mother Sue and addressed to her cat Ted.
On phoning Royal Mail she was told there was no obligation to hand over the parcel without ID.
But she said amused depot workers handed over the gift in the end.
More @
http://www.bbc.co.uk/news/uk-england-london-35037791
@Taffycat