Intel officially launched Ivy Bridge end of April. The market was full of mid-end and high-end products.
CPU still only had Core i5 and Core i7. Core i3 hasn't updated to Ivy Bridge structure.
Currently Core i3, Pentium and Celeron CPUs are Sandy Bridge for better price.
I do hope Ivy Bridge structure Core i3 to launch earlier for better C/P value.
Currently, most entry Ivy Bridge is Core i5-3450. The price is for mid-end market.
Recently, Intel launched i5-3470 to replace it. The key difference is 100MHz clock.
These two models are replacing former Core i5-2400. I will share the performance difference below.
CPU is Intel Core i5-3450.
Clock is 3.1GHz and supports Turbo Boost 2.0 technology. The max clock is 3.5GHz.
It's latest 22nm manufacturing, 3D transistor technology, physical 4 Cores and 4 threads, called 4C4T.
It's 77W TDP and 6MB L3 Cache. You can see i5-3470 has appeared in the channel.
This article is for who has bought i5-3450 or looking forward i5-3470.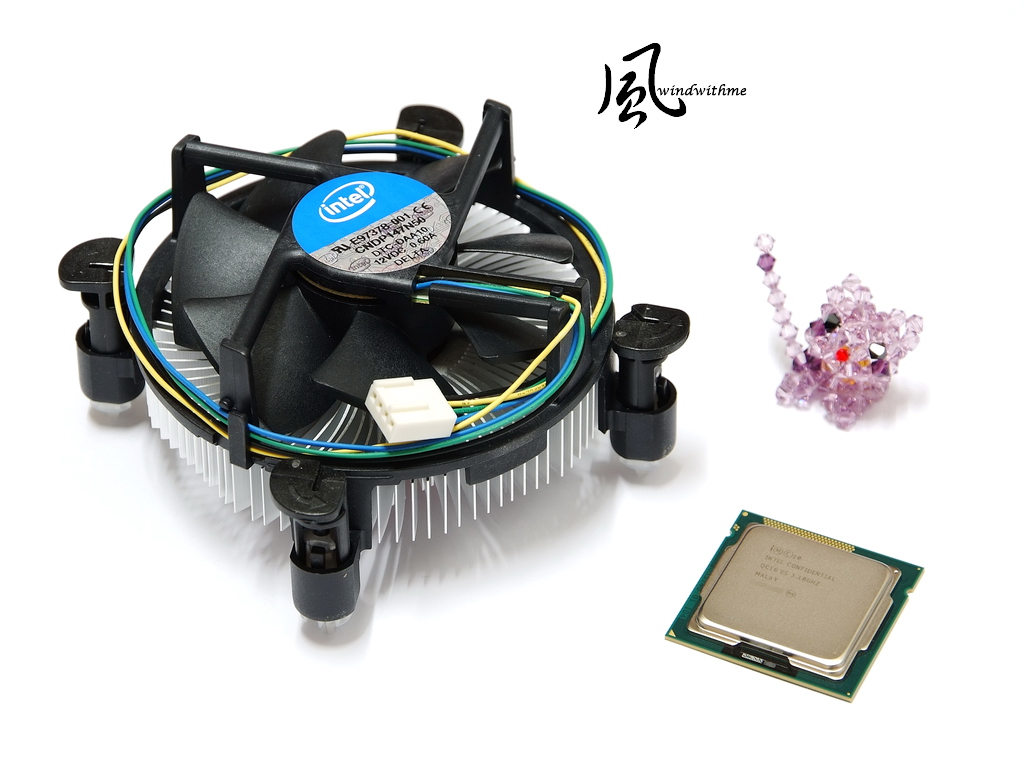 Intel 4 cores CPUs all use cooper bottom cooler. The bottom has solid-state thermal paste.
I recommend you to put more thermal paste personally to lower the temperature.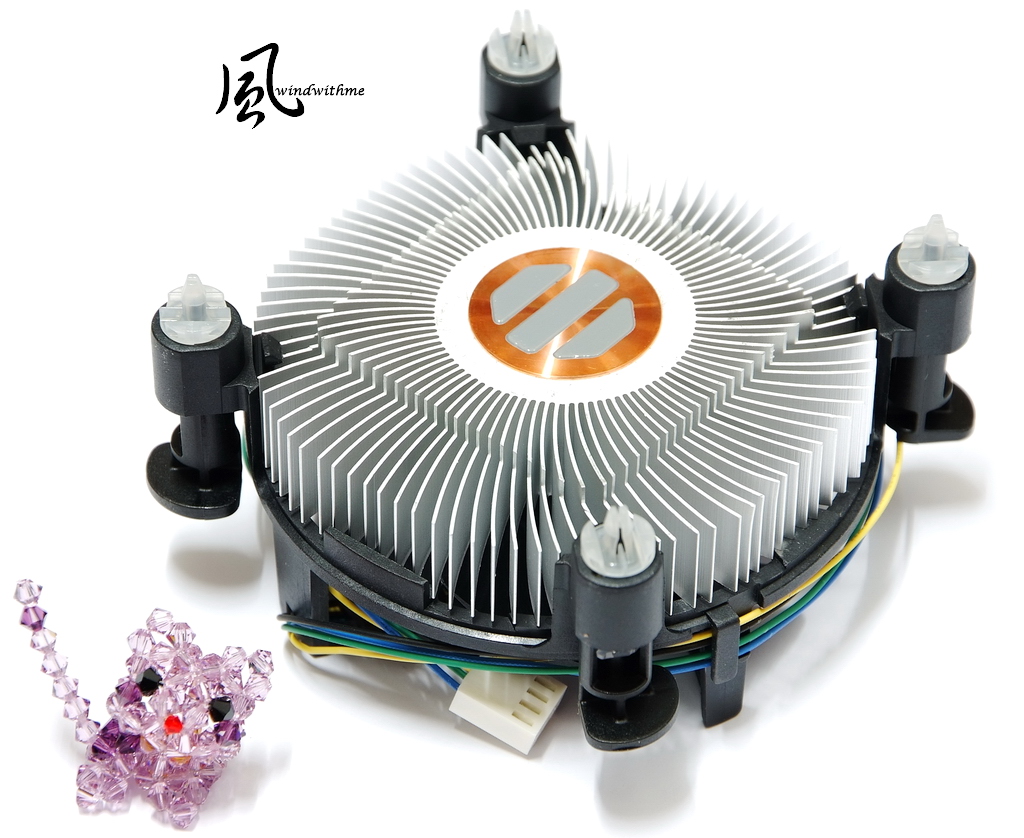 Lower-Right i5-3450 and Upper-Left i5-2400 Comparison.
Right is i5-3450 and left is i5-2400.
MB uses GIGABYTE Z77M-D3H, price is around 116USD.
PCB is Micro ATX and dimension is 24.4 X 22.0cm.
It's blue PCB and white slots. I prefer blue color more.
Windwithme used to share several ATX Z77 MBs. This time, I am using entry Micro ATX Z77.
Z77M-D3H is the cheapest version in 3 key brands.
Lower-Left Corner
2 X PCI-E X16 supports 2-Way AMD CrossFireX
When using Ivy Bridge CPU, the bandwidth is Gen3, X16 + X4
1 X PCI-E X1
1 X PCI
LAN chip is Atheros GbE LAN
Audio chip is VIA VT2021 supporting 7.1 channel and High Definition Audio Technology
Design in Taipei
Lower-Right Corner
2 X White SATA, provided by Z77 and support SATA3.
4 X Black SATA, provided by Z77 and support SATA2.
It supports hybrid RAID 0, RAID 1, RAID 5 and RAID 10. The max performance is decided by installed SATA devices.
2 X 64 Mbit flash Dual BIOS and TPM(Trusted Platform Module) header.
Upper-Right Corner
4 X DIMM DDR3 support 1066/1333/1600/2400(OC). The max DDR3 capacity is 32GB.
It supports Extreme Memory Profile. Upper right is 24-PIN power connector and front USB 3.0.