In the beginning of 2011, Intel released its latest platform with LGA 1155 version, also known as Sandy Bridge architecture.
The release modes of its processor and chipset products are much similar to the last generation of LGA 1156.
What's more, Sandy Bridge's process technology has been improved comprehensively up to 32nm, and its efficiencies have also been enhanced in many aspects.
Each CPU carries a built-in HD2000 or HD3000, which is another feature of the new platform.
It is the first wave to release several 4Cores 32nm versions for CPUs; the series name is Core i5/Core i7.
Chipsets with built-in display and output function include H67/H61 types, and the major difference lies in the specification and ability to support Riad.
H67 is an advanced chipset that was released in the beginning of January this year, but the H61 entry level positioning will be made available after March.
Currently, the leading CPU is 2300, a version with the lowest price of Core i5.
Product model: Intel Core i5-2300; Frequency: 2.8GHz
It supports the latest generation of Turbo Boost 2.0 technology and can reach a performance of up to 3.1GHz.
It has 4 Cores but does not adopt the Hyper-Threading technology.
It can reach a maximum of 4 threads, which is called 4C/4T.
It has a 32nm process and power consumption of 95W, as well as a L3 Cache of 6MB, and easy-to-use 4Cores CPU in LGA 1155 products.
Intel 4Cores CPU integrates with the copper heat sink which has its bottom attached to some solid thermal conductive adhesive.
I personally suggest coating some thermal grease onto the CPU before installing it because this can reduce the temperature efficiently.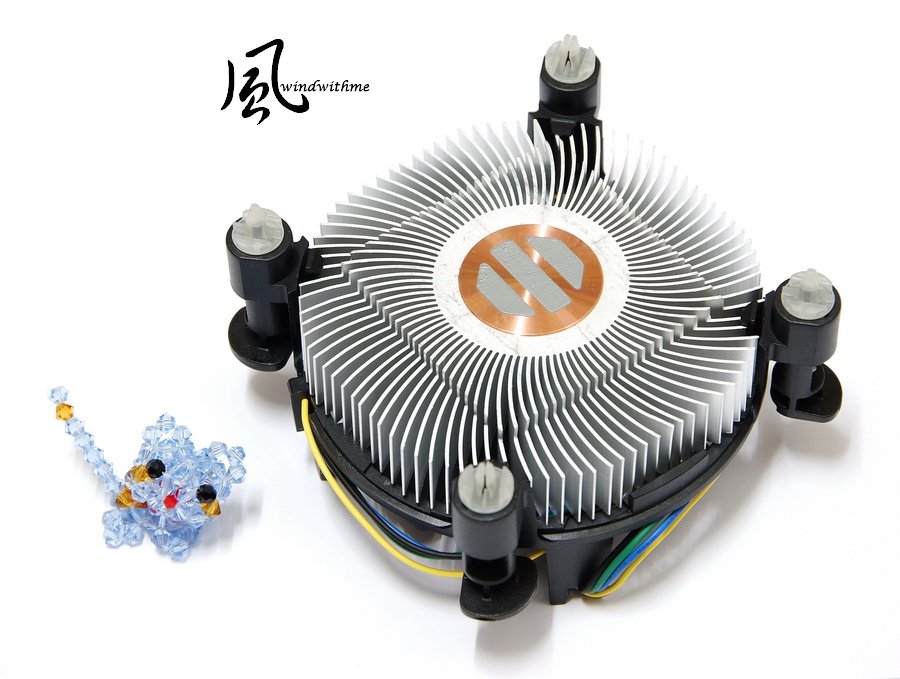 MB adopts BIOSTAR TH67XE, its XE series is a high-level product line and its price isn't as high as that of other brands.
The price of this product in the U.S. is about US$105, which is equivalent to around NT$3,100.
Compared to other H67 products in Taiwan which cost NT$4,000~5,000 or higher, the price of BIOSTAR H67 is much reasonable.
In terms of color, the black PCB is common while other PCI-E or DIMMs have red and white colors.
These are much more conspicuous than the previous yellow or green colors.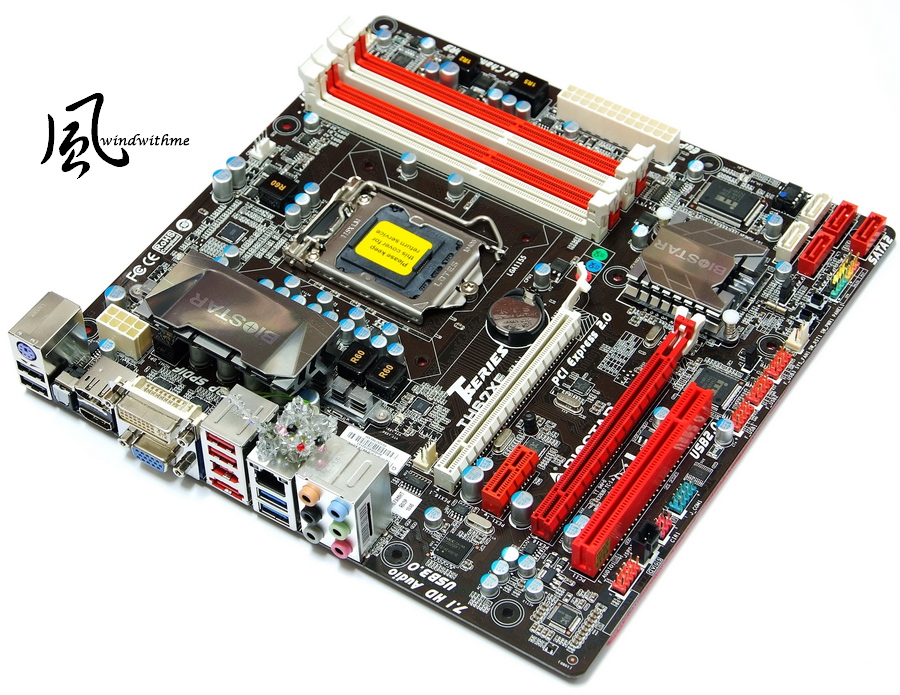 Attached accessories
Product manual, IO files, SATA wires, driver software and disc
Lower left of mother board
2 X PCI-E 2.0 X16; Bandwidth: X16+X1
1 X PCI-E X1
1 X PCI
Realtek RTL8111E network chip
Realtek ALC892 audio chip supports 8+2 sound channels and Blu-Ray Codec technology.
Lower right of mother board
3 X red SATAII, provision of H67 chip, SATA2 specification, supports RAID 0, RAID 1,RAID 5 and RAID 10
2 X white SATAIII,provision of H67chip,SATA3 specification,supports RAID 0, RAID 1,RAID 5 and RAID 10
Power and Reset buttons
Upper right of mother board
4 X DIMM DDR3,supports 1066/1333 and a maximum capacity of DDR3 of 16GB
There is a 24-PIN power input end at the side
Upper left of mother board
TH67XE adopts a 7-phase power supply design and there is a 8Pin power input end at the upper side