Posted by Becky on 18th Apr 2014 - 4 Comments

Tech Power Up have reviewed the be quiet! Dark Rock 3 cooler - here's a snippet:



Quote:

"be quiet!'s legacy of quality and excellence started with their power supplies. Rather than stop there, they expanded to include fans, coolers, thermal pastes, and more. With success, however, one must continue to move forward, which be quiet! has done. Improving on their previous designs and offering best-in-class build quality, it becomes very easy to see how they won and continue to win so many rewards.

Today's review will focus on be quiet!'s Dark Rock 3, the little brother to the Dark Rock Pro 3. Featuring six 6 mm heatpipes, a 135 x 25 mm 1400 RPM PWM fan, 51 wave-contour, dark nickel-plated aluminum fins, and dripping in style, I expect it to be an exceptional performer. That said, you are not reading this review to hear me speculate, so let us get to it to see just how well be quiet!'s Dark Rock 3 performs!"

Read more here.


Posted by Becky on 17th Apr 2014 - 1 Comments

Technology X have reviewed the Thermaltake Tt eSPORTS Challenger Illuminated gaming keyboard - here's a snippet:



Quote:

"Today we are taking a look at Thermaltakeís Tt eSPORTS Challenger Illuminated gaming keyboard, which we found right off the bat to be extremely easy to type on. Thermaltake Tt eSPORTS, the gaming division of Thermaltake, has really pulled out all of the stops with the Challenger Illuminated gaming keyboard.

When looking to purchase a new keyboard, it can often be a challenge to find one that is exactly what you need. If you play various PC games, you may want a little more from your keyboard, like extra buttons, or if all you do is type, than you may need an ergonomic keyboard. So what makes a gaming keyboard better for games than your average keyboard? Mainly that gaming keyboards can add a variety of different buttons and switches that can make your life easier. Gaming keyboards also utilize more intensive switches for each key and in general the keyboard is typically composed of better quality materials, as they do go through the ringer a bit more than your average keyboard."

Continue reading here.


Posted by Becky on 15th Apr 2014 - 4 Comments

Legit Reviews have been taking a look at the Mad Catz R.A.T. TE Gaming Mouse - it certainly doesn't win points for good looks, so is the performance worth the price?



Quote:

"Mad Catz has introduced a new mouse to their R.A.T. gaming mouse lineup that features a new suffix and with a new set of features to boot. The R.A.T. TE, labeled as a Tournament Edition gaming mouse, is designed to be the swiftest R.A.T. mouse while retaining most of the characteristics of the namesake.

The R.A.T. TE retains the same plated modular appearance as the other R.A.T. mice, but with some features that make it special in its own way. Three mouse profiles can be created in the control software called Mad Catz A.P.P. and are identified by colored LED indicator lights on the mouse. The metal base found in all other R.A.T. mice has been replaced with plastic to substantially reduce weight. An updated laser sensor is featured with superior lift-off tracking compared to other gaming mice. In addition, this is also the first R.A.T. mouse that has blue and black as the color theme. Returning R.A.T. features include one adjustable lengthwise piece, programmable mouse macro buttons, and toggleable DPI including a Precision Aim mode."

Read more here.


Posted by Becky on 14th Apr 2014 - 6 Comments

Lan OC have taken a look at the DXRacer M-Series gaming chair - here's a snippet from their review:



Quote:

"Iíve spoken about it in a few previous reviews but itís really important to remember that there are a few things beyond your PC itself that will really improve your gaming experience. A few of the obvious examples are your keyboard and mouse but there are others that you might not even consider. A perfect example of something that most people skimp on is their chair. The ironic thing is that your chair is used more than any other product at your desk. As someone who spends both their work and recreational time in front of a PC, a high quality chair is even more important. I have been using the same ďracingĒ style office chair for nearly 10 years now, after being repaired multiple times the chair has seen better days. When I came across the chairs from a company called DXRacer they fit the bill perfectly. Letís see if their M-Series Gaming Chair can keep me gaming for the next 10 years."

Read more here.


Posted by Becky on 11th Apr 2014 - 2 Comments

Bjorn 3D have reviewed the Gigabyte G1.Sniper A88X motherboard - here's a snippet:



Quote:

"Gigabyte's G1.Sniper has a long history of targeting toward gamers. The board is designed with features that gamers seek the most: better audio quality, better network performance, and better cooling for overclocking, Dating back to the first G1.Sniper, Gigabyte has released various models of the G1.Sniper series: 3, 5, and M5. What they all have in common is that they are all for Intel processors. The G1.Sniper A88X marks the first motherboard from Gigabyte that carries the G1.Sniper moniker for AMD APU. With Kaveri, AMD not only brings performance enhancement but also PCI Express 3.0 support along with other technologies such as TrueAudio, HSA, and hQ. As such, Gigabyte is betting that there are gamers who are looking to build a gaming PC without spending a lot of cash would be interested in pairing the AMD APU with their latest G1. Sniper A88X motherboard."

Read more here.


Posted by Becky on 10th Apr 2014 - 0 Comments

The SSD Review have had the Plextor M6S 256GB SSD on their test bench this week, here's a snippet from their review:



Quote:

"It has been a long time in the making but the new Plextor M6S family is finally rolling out. Based on Marvell SSD controllers and Toshiba NAND flash memory, we got our first glimpse at the M6e M.2 PCIe X2 SSD some months ago in our IO-Switch Raijin Review, followed by our official analysis of the 512GB capacity M6e (and some great RAID testing) a short time ago. To be completely honest, we have been just a bit spoiled by all manufacturers with respect to our M.2 SSD coverage. Things are a bit different today, however, as we introduce the Plextor M6S SSD, the newest of the Plextor M6 family and with a brand new Marvell controller."

Read their full review here.


Posted by Becky on 9th Apr 2014 - 4 Comments

Vortez have published their review of the Corsair Carbide SPEC 01 case - here's a snippet:



Quote:

"Known for their excellent computer cases, Corsair are now a household name in this competitive arena. Whilst there are many series to choose from within their portfolio of cases, they arenít synonymous with being particularly affordable and so Corsair has decided to switch the focus and appeal to the lower-end of the market with the new SPEC range which is found within the Carbide Series.

SPEC 01 is aimed at those on a very strict budget and yet it promises to deliver on the visual appearance, feature-set and quality. Can this new mid-tower steal the limelight for entry-level system builders? Join us as we evaluate this new computer chassis."

Read their full review here.


Posted by Becky on 5th Apr 2014 - 1 Comments

Kit Guru have reviewed the Dell XPS 15 9530 Laptop which currently retails for a whopping £1,679 - here's a snippet:



Quote:

"Today we take a look at a 2014 model laptop from Dell. The DELL XPS 15 9530 is a pretty standard looking 15″ laptop, but it incorporates an ultra high QHD+ resolution touch-screen (3200 x 1800 pixels), a quad core i7-4702HQ CPU with 16GB of DDR3 and a Nvidia GT 750m. To keep things nippy the company have paired a 32GB caching SSD with a 500GB mechanical hard drive. Today we put it through its paces in a variety of tasks to see if it is worth the money."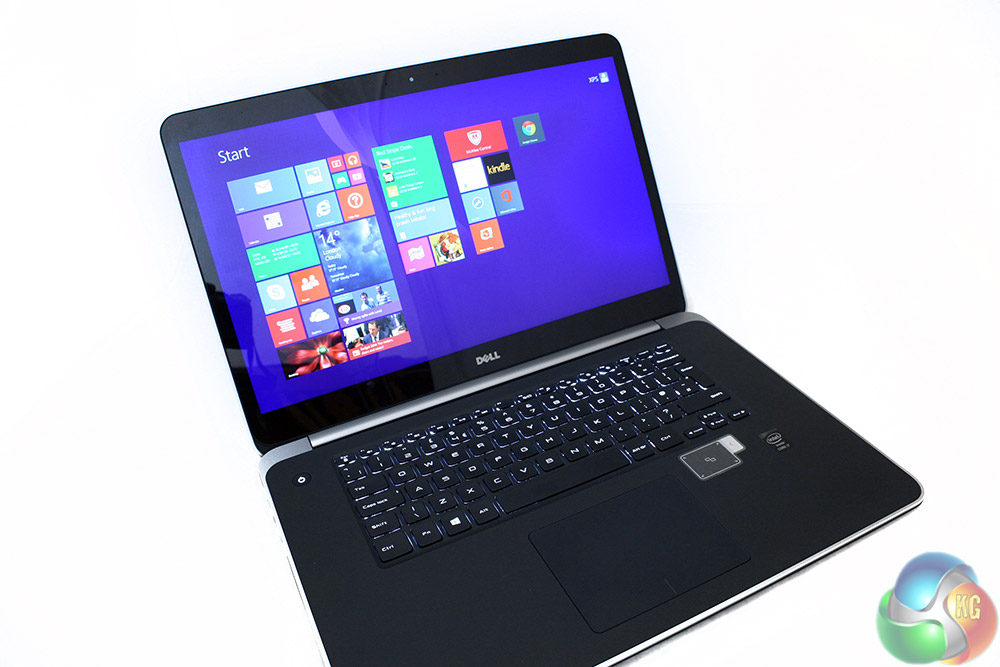 Read their full review here.