Solid-State Hard Drive has been launched for years and performance is satisfied with most users.
In the past, it's limited with SATA2 3Gb/s bandwidth, so the SSD performance hadn't been improved for years.
SSD max performance in the past few years was just over 200MB/s.
During that time, there were many high end MBs supported SATA3, but the performance improvement was not much.
SSD performance bottleneck started to change from Jan 2011, Intel Sandy Bridge native support SATA3.
Although, AMD launched 990FX and A75 middle year also native support SATA3.
It makes SSD own higher bandwidth. SATA3 supports 6Gb/s is 2 times faster than SATA2.
Currently, SSD has SATA2 and SATA3. SATA3 read write performance is over 300MB/s.
Windwithme previously share Intel 510 Series which support SATA3 450/220 MB/s SSD.
This review is another SATA3 SSD. The performance is different with Intel 510 SSD.
USA brand CORSAIR has variety product line which you can see its importance in SSD field.
This is CORSAIR latest product line, Force Series GT which use SandForce controller.
GT series packing is eye-catching red is different with Force Series black color.
Content
Left side is Force GT 120GB and right side is black 3.5" adaptor and screws.
Product is 2.5" and capacity is 120GB. Official spec with ATTO Disk Benchmark is 555/515 MB/s.
Random 4K max writing is 85000 IOPS. It's almost SSD highest 4K spec.
Besides the prominent black, the shell is matt metal surface texture.
CORSAIR provides 3 years warranty and capacity has 60/90/120/180/240/480G.
Users can choose SSD capacity by budget and demand.
The back is black metal material. The hair-line surface design is really improving the texture.
Lower-Right is SATA3 and power connector. The outlook is same as SATA1 and SATA2. You have to distinguish by packing or sticker.
You can see other 2 silver laser stickers. It's for warranty and internal hardware safety. I recommend you to keep it in origin.
3.5" adaptor is very useful.
If you are using SSD in DeskTop PC, you can save money and time to find an extra one.
Force GT uses SandForce latest SF-2281 controller which is very popular now.
CORSAIR has used in Force GT since June. It's very early to use this controller/
For Force GT internal structure, you can find in Google. I will not share here.
Let's start from desktop platform which uses GIGABYTE Z68X-UD3H-B3.
It provides 2 native white SATA3. This MB C/P value is good in Z68 market.
The price is a little lower than Z68 mainstream. It's GIGABYTE new black design. It also includes most necessary spec.
The chipset is Intel latest Z68. It bundles ISRT software to set HDD and SSD as RAID0 mode to make SSD as system accelerating cache.
According to small capacity SSD users, this is very good features. If SSD capacity is over 60GB, you can set it as drive C is better.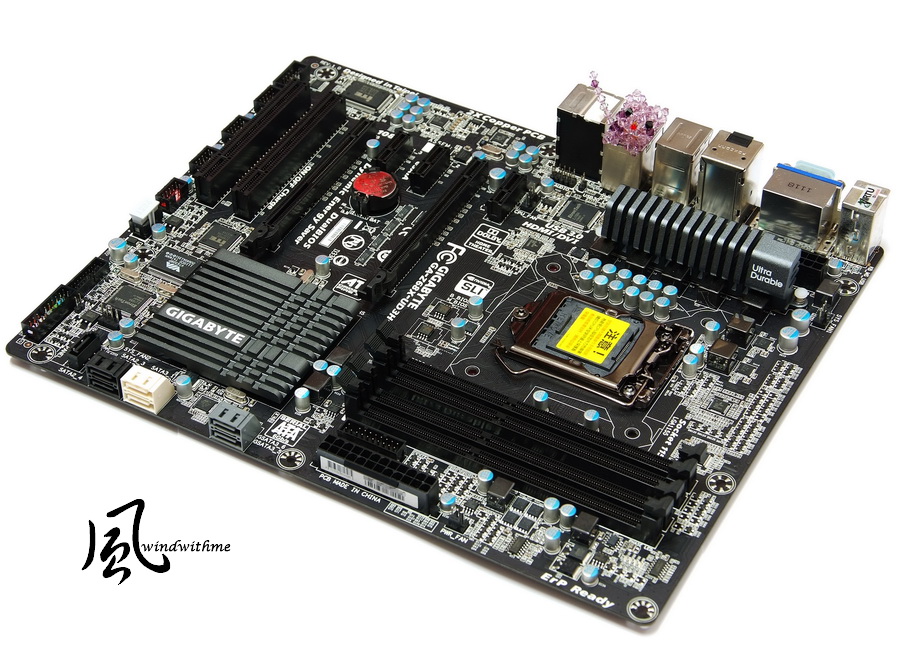 Test Configuration
CPU: Intel Core i7-2700K
MB: GIGABYTE Z68X-UD3H-B3
DRAM: CORSAIR CMZ8GX3M2A1866C9R
VGA: Intel HD Graphics 3000
HD: CORSAIR Force Series GT 120GB / Intel 510 SERIES 120GB
POWER: Thermaltake TR2 450W
Cooler: Intel original cooler
OS: Windows7 Ultimate 64bit